Hiking Mount Rinjani package 2 days 1 night via Aik Berik
A new line has been opened to Mount Rinjani package via Aik Berik
We recommend that you start trekking from Benang Stokel the village of Aik Berik, Central Lombok, which is a new trekking trail to Mount Rinjani which opened on November 19′ 2018
In the meantime we cannot go down to Segara Anak Lake, because the route is still being repaired as a handle because of the steep path
It is not possible to climb to the top of Mount Rinjani 3726 meters, but we can climb up to a height of 3000 meters namely Summit Kondok
Itinerary hiking Mount Rinjani Package 2 days 1 night via Aik Berik
The day of arrival of Lombok Airport
Meeting services at Lombok airport – then drive to the village of Aik Berik in about 2 hours
After arriving at Aik Berik, meet your guide as your welcome and spend the night in tents the campsite Benang Stokel waterfalls or directly climb Mount Rinjani 2 days 1 nights
Day 1: Start hiking from Benang Stokel – night campsite ground at Plawangan Air Berik
After breakfast at 06.00 Start from the campsite, and get ready for trekking after registration. We will start trekking from Benang Stokel or Aik Berik Village, we will go through tropical forests and savanna, after 2 hours from our initial zone, we will find post 1 (Monte 800 meters) and enjoy with Rinjani endemic and tropical forests. We will continue the journey for 1.5 hours until we find post 2 (Kayuk Malang 1.400M) where your lunch will be prepared. After the break, we will continue to Post 3 (Cemara 1.850M) and then 2 hours with a steep journey to find Plawangan Batu Belah / Crater Rim (2,600M). Dinner and camping overnight (Breakfast, lunch and dinner).
Day 2: Campsite ground at Pelawangan Aik Berik – descending to Benang Stokel – transfer to your hotel (end services)
At 7:00 a.m. after breakfast enjoy the panorama and you can also take advantage of the moment with the camera.
If you want to enjoy the peak Kondok is 3000 meters high, please get up from the tent at 5 o'clock in the morning, so you can enjoy Sunrise
After that, we will return to the lip of the crater and then continue back to post 3 for rest and lunch, and then we continue to Benang Stokel village for about 4 hours and you will be welcomed by our driver to transfer you to the next destination. Breakfast and Lunch (End service)
Price hiking Mount Rinjani package 2 days 1 night via Aik Berik is paid per person
2 – 3 Participants = USD 213 per person
4 – 6 Participants = USD 210 per person
7 – 10 Participants = USD 209 per person
11 – 15 Participants and up = USD 205 per person
The price package climb Mount Rinjani via Aik Berik includes
– 2 nights in a tent, including breakfast
– Guides and local Porters
– Tent and Toilet tent
– Each gets a sleeping bag
– Each gets Mattress
– Each gets 3 liters of water per day per person
– Cooking utensils
– Climbing activities while on Mount Rinjani into 2 days 1 night
– Breakfast, lunch and dinner while climbing on Mount Rinjani
– 2 times Transport (Airport – Aik Berik) (Aik Berik – Mataram, Kuta, Senggigi and surroundings)
– Entrance ticket for tourism objects
The above package climb Mount Rinjani does not include
-Porters for bags for carrying personal expenses/items
-Tip & gratuities to guide & porter
-Personal travel insurance
-All costs is personal
-Headlamp /hand torch
-Small bag pack/daily pack
-Trekking shoes
-Trekking jacket
-Ticket airplane
-Long pants/trousers.
-Dinner at campsite on the first day
What to bring hiking mount Rinjani via Aik Berik
· Special gloss lips to the top
· Camera
· Trekking pole
· Sunscreen
· Warm hat and glasses
· Toilet paper [wet tissue ~ dry]
· Personal medicine
· Little amount of money
· Flashlight on the head
· Personal hygiene items (eg tampons, etc.)
· Sweater or Jacket
· Raincoats (April, October, November and December)
· Towels (for 3 days)
· T-shirt
· Warm hat (night, morning and peak)
· Tiger balm or muscle spray (for muscle pain)
· Swimwear (if you are interested in bathing in Waterfall Benang Stokel and Benang Kelambu )
· Long pants and shorts
· Gloves
Book & Reservation Payment
The above package is made; Please transfer in one month before arriving in Lombok
Transfer to BCA our account as a 50% deposit and remaining payment upon arrival on the first day in Aik Berik is handed over to our coordinator, our team or to your guide.
Our bank account
Bank Name: CENTRAL ASIA BANK (BCA)
Bank Address: Jl. MH Thamrin No. 1, Jakarta 10310
Account Number: 0560882122
On behalf of: I Komang Satya Budi
About porters or extra porters Mount Rinjani
Your porter will bring food, tents, sleeping bags, mattresses, tarpaulins and kitchen utensils and other necessities during the climb to Mount Rinjani, if 2 climbers, the porters we provide are 2 porters and 1 guide but, not including carrying your luggage to the porter.
Need Extra porter during hiking Aik Berik
If the luggage is very much needed for personal needs to Mount Rinjani, then there is an additional porter / extra port fee, the additional porter fee is IDR 300,000 per porter per day, so that during the climb on Mount Rinjani it will be a total of 2 DAYS extra porters to IDR 600,000 for one porter. The load on our porter's shoulder is fixed at 20 kilos, yes … the porter will follow you everywhere during the climb on Mount Rinjani.
Payments are made directly to our porters after climbing activities arrive at Aik Berik.
About other your luggage
We recommend that things that do not need to be taken up to Mount Rinjani such as snorkels, so that the items must be packed before leaving our driver on the first day of arrival at the Aik Berik.
Your luggage or luggage will be safely left in the luggage storage area or leave your luggage in our office, after the climbing activity arrives at Aik Berik, your baggage will be brought back by our driver or coordinator.
We request confirmation of arrival date, flight name, hours of arrival in Lombok, from and destination, include the name of the climbers to make it easier for us to monitor as visitors to Mount Rinjani, please tell us the cellphone number, that we can contact each other during the climb on Mount Rinjani.
How to choose the best Mount Rinjani Trekking service?
Select Your mount Rinjani climb package carefully. Yes, you can take a tour of some cheap once you arrive in Lombok but you tend to get what you pay for in Mount Rinjani. We suggest to ignore the cheapest option and spend a little more to make sure you feel comfortable and safe in Mount Rinjani later.
We recommend ignoring the cheapest options and spending a little more to make sure you feel comfortable and safe on Mount Rinjani later on.
Budget a little extra tip for porters and guides Mount Rinjani
Once you see how hard your porters and guides work, you will be happy to increase their income.
A minimum tip of IDR 100,000 per guide/porter from each hiker is a good guide.
You are in safe hands on Mount Rinjani
We are a Trekking Organizer Mount Rinjani an officially registered tour and travel business license company located in the city of Mataram and all of our guide and porter teams were born and raised in the Mount Rinjani Sembalun National Park area which is of course better known. Each Mount Rinjani climbing team is supported by experienced and licensed local guides and porters. All trekking equipment, food and drinks will be brought by the porter, you just need to bring a balanced personal necessities bag, also bring a backpack of about 5 to 7 kg
Mount Rinjani without a guide and porters
If not experienced as adventurous ascent to Mount Rinjani do not follow links in the website that climb Mount Rinjani without guide and porter, unexpected losses, Mount Rinjani National Park officers do not allow without guide and porter! avoid the event of undesirable things also likely to be out of the area of Mount Rinjani National Park.
While it is technically possible to trek Mount Rinjani without a tour or a guide, it is actively discouraged both by the government and the community. If you're injured on the mountain without a guide or porters, you'll be in some serious trouble. If you do decide to trek Mount Rinjani independently, please sign in at National Park Mount Rinjani office and pay the entrance fee. Though it's questionable whether the fees are used to maintain Mount Rinjani, signing in is for your own safety.
We recommend using a guide and porter Mount Rinjani
Trekking Mount Rinjani is not recommended to do it alone, without being accompanied by a porter or guide. Especially for those who have never been to Mount Rinjani, because several climbers died on Mount Rinjani. The reasons are various, some are lost, some are cold and tired and other reasons. They initial intention was to take a vacation, but it turned into a disaster and troubled other people around Mount Rinjani (Suggestion of Mount Rinjani National Park Officers).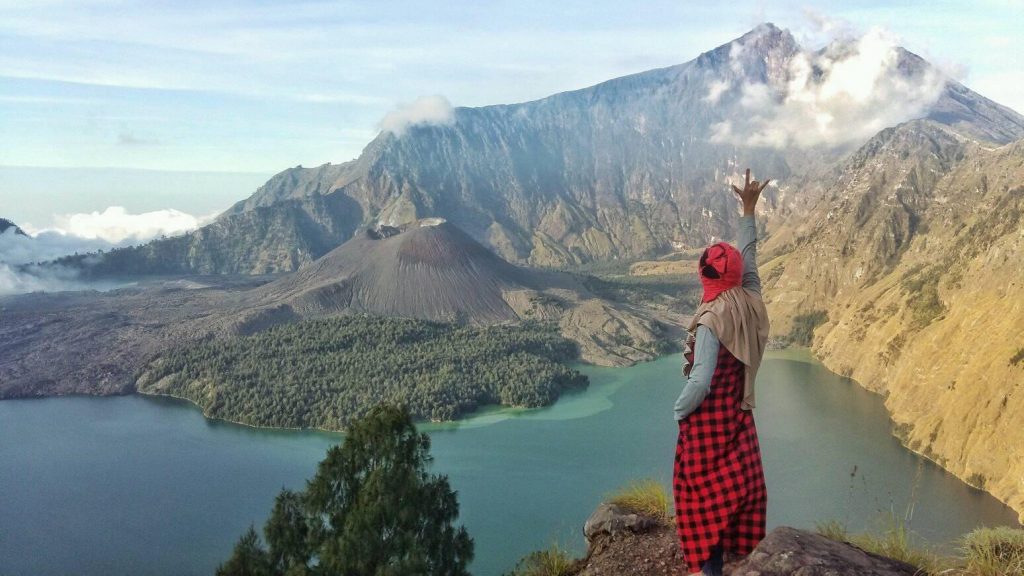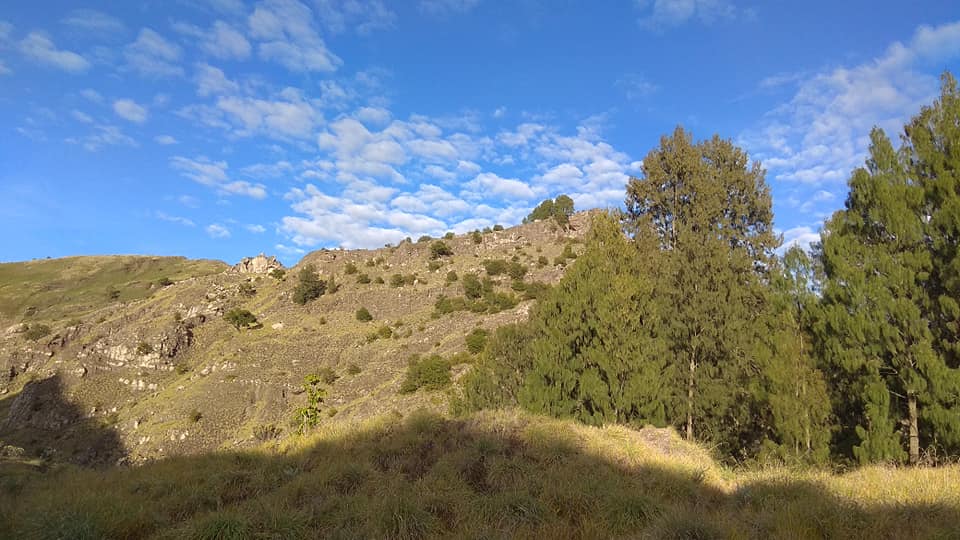 Trekking Organizer Mount Rinjani Lombok Island Indonesia
Company business license by Sasak Lombok Tours & Travel Agent: Kep. 47/BPU/V/92
Address: Jalan Cendrawasih No.8 Cakranegara, Nusa Tenggara Barat.
Code Pos 83239 Mataram, Lombok island, Indonesia.
Official Website: http://www.trekkingrinjani.com
Official Website: https://trekking-rinjani.com
Official Website: https://hikingrinjani.com
Official Website: Hiking Mount Rinjani Lombok Island Indonesia
WordPress Blog: https://trekkingrinjani.wordpress.com
WordPress blog: https://hikingrinjani.wordpress.com
WordPress blog: https://mendakirinjani.wordpress.com
Blogger Blog : https://mendakigunungrinjani.blogspot.com
Blogger Blog : https://climbingrinjani.blogspot.com
Blogger Blog : https://bohariadventures.blogspot.com
Blogger Blog : https://trekkingrinjani.blogspot.com
Blogger Blog : https://hikingtorinjani.blogspot.com
Contact: Mr. Satya Budi
Mobile: +62 817 369 010 (Whatsapp)
Email: info@trekkingrinjani.com
Photos Gallery Album at Facebook Page: https://www.facebook.com/climbingrinjani